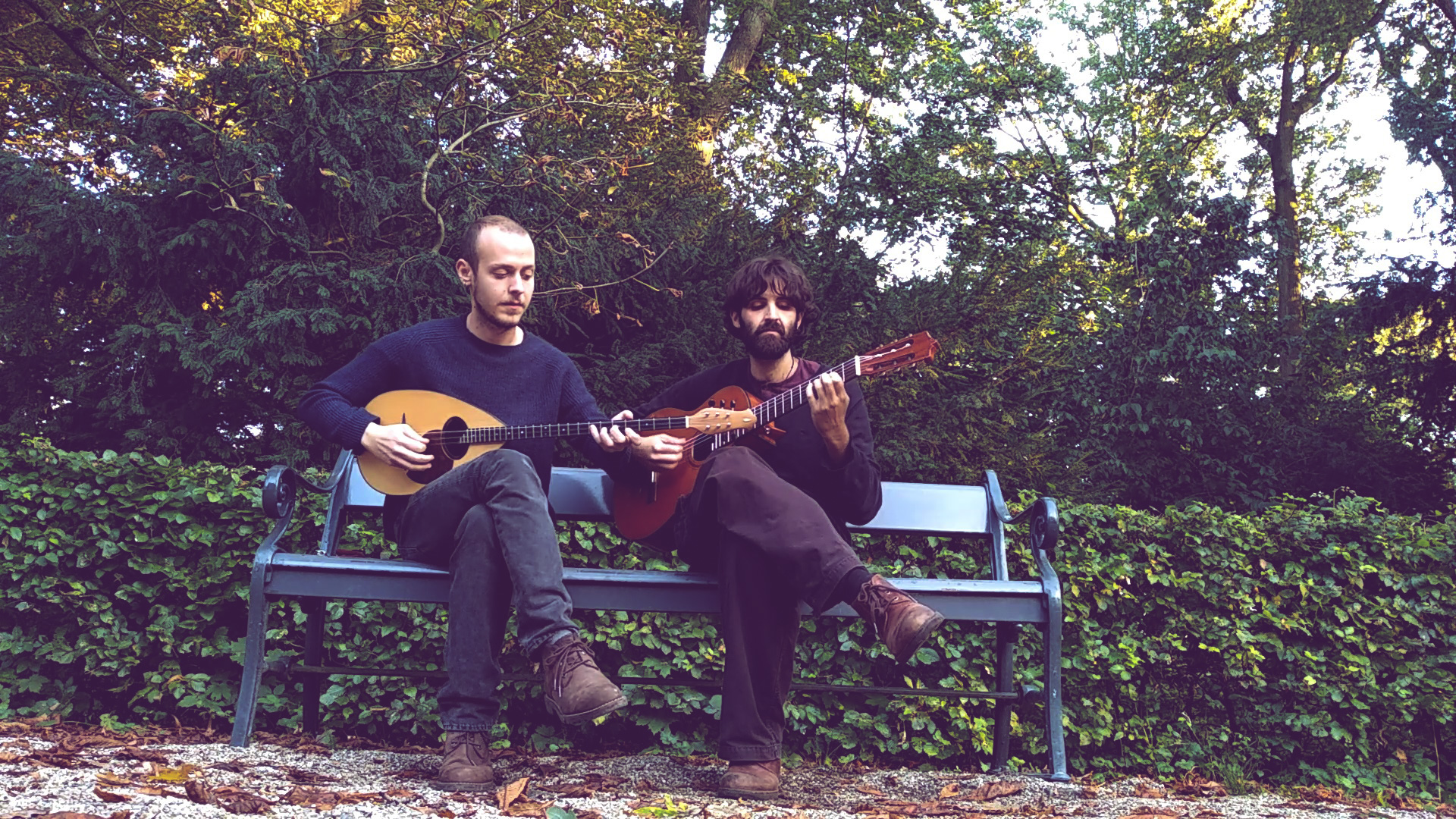 19h : concert Papasideris/Makris Rebetiko Duo
Kostis Papasideris (bouzouki/voice) and Pericles Makris (guitar/voice) are a Greek Rebetiko music duo, situated in the Netherlands and Brussels. Combining their voices and their strings they offer a rich journey into the celebrated rebetiko music.
Rebetiko, an urban folk music genre of Greece, originated in the early 1930s and developed over the next 20 years from underdog anthems of the slums of Pireaus to one of the most popular music styles of Greece. To the day Rebetiko music is revitilized by young musicians in all big cities of Greece, giving heartbeat and voice to the troubled youth of the crisis generations, revisiting old « standards » and slowly developing new repertoire.
The Papasideris/Makris duo will perform songs of the 40s-50s era, with rich harmonies, enchanting rhythms and themes varying from typical lovelorn stories, to beat-up working class dramas.